ACOUSTIC

The beauty of wood and the performance of acoustic comfort
Spaces can be loud and full of
people. This creates environments for
creativity but with that comes distractions
from noise and echo. Acoustic comfort has
always been important- now it can be
beautiful, too.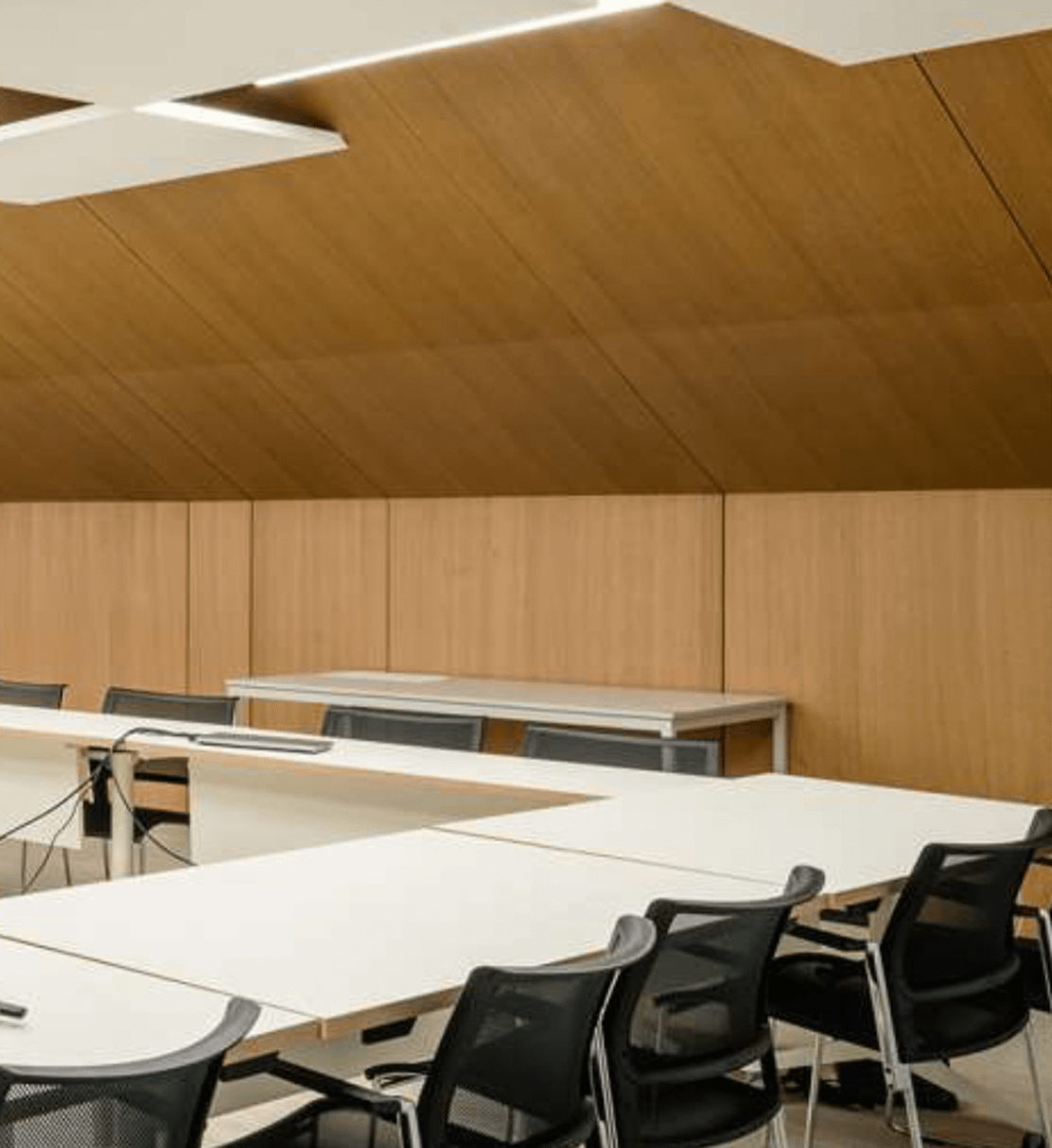 ACOUSTIC PERFORMANCE +
REAL WOOD VENEER PERFORMANCE
Our Acoustic collection is
designed to reduce overall
ambient noise with a series of
subtle perforations on the
surface of our striking wood
veneers.
These perforations trap sound,
and when mounted to a
performance substrate, improve
the acoustic environment of a
space.